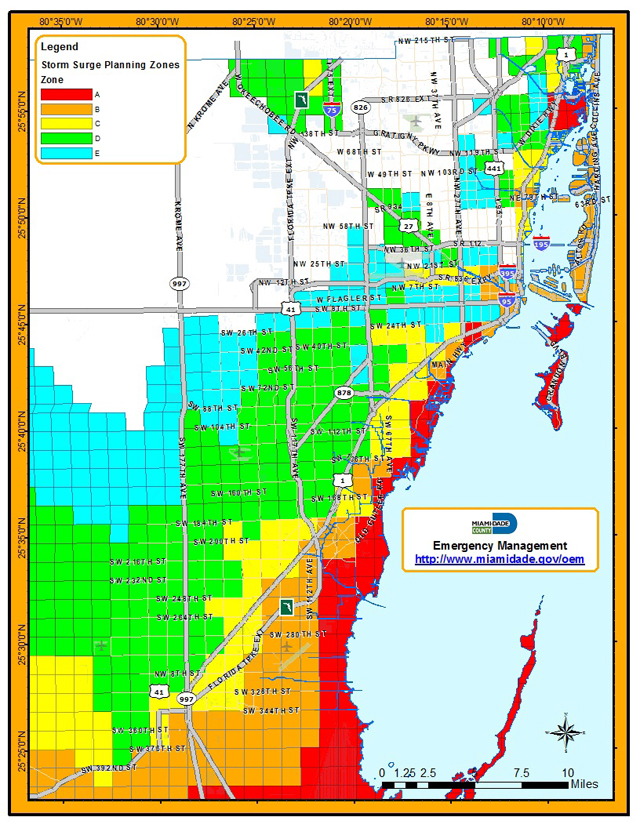 Miami-Dade County updated its hurricane evacuation zones and maps ahead of the 2013 Atlantic Hurricane Season.
"I don't want anybody in Miami-Dade County to ever say, 'I didn't know the water could reach my house,'" said Miami-Dade Emergency Management Director Curt Sommerhoff. "Andrew was a small storm. It was a fast-moving storm. Our greatest challenge in Miami-Dade County would be a slow moving, Category 5 storm — big Category 5 storm."
Florida House Bill 7121 required the Florida Division of Emergency Management to update all regional evacuation studies in the state. Miami-Dade County updated its zones and maps from three to five.
"What we're seeing with the new D and E zones is water being pushed up into canals and up rivers, like the Miami River and the Little River, and at some point, because the water is pushed up those canals, those canals start to swell and they'll overflow," said Sommerhoff. "We want them to be informed of everywhere in the county there could be storm surge."
"With hurricane season right around the corner, and with new planning and evacuation zones, we are educating and preparing our residents," said Mayor Carlos Gimenez. "We all know the devastating impact that a storm surge can have on our homes and our safety, so riding out a storm in an evacuation zone is definitely not a good idea."
For more information, call the Miami-Dade County Office of Emergency Management at 305-468-5403.