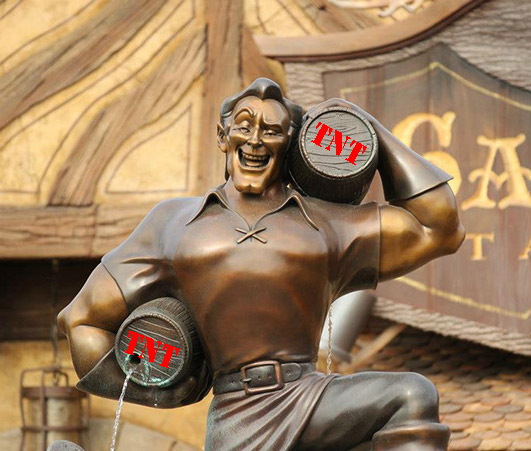 Former Disney worker dies in fireworks accident
A Maine man who died after trying to launch a firework off the top of his head on the Fourth of July used to work for Disney in Orlando, Local 10 News affiliate WKMG reported.
Stephen McCausland, a spokesman for the Maine Department of Public Safety, said Devon Staples, 22, of Calais, had been setting off fireworks with friends Saturday night in the back yard of a friend's home.
He said Staples placed a mortar tube on his head and set it off. He died instantly.
Police said the friends had been drinking.
Staples' brother told a local newspaper in Maine that his brother used to be a character actor at Disney. In a post on social media, a friend posted a picture of Staples in a Gaston costume from "Beauty and the Beast."
McCausland said Staples' death was Maine's first fireworks fatality since the state legalized fireworks several years ago.
Calais is in eastern Maine, on the Canadian border near New Brunswick.
http://www.local10.com/news/former-disney-worker-dies-in-fireworks-accident/34013172